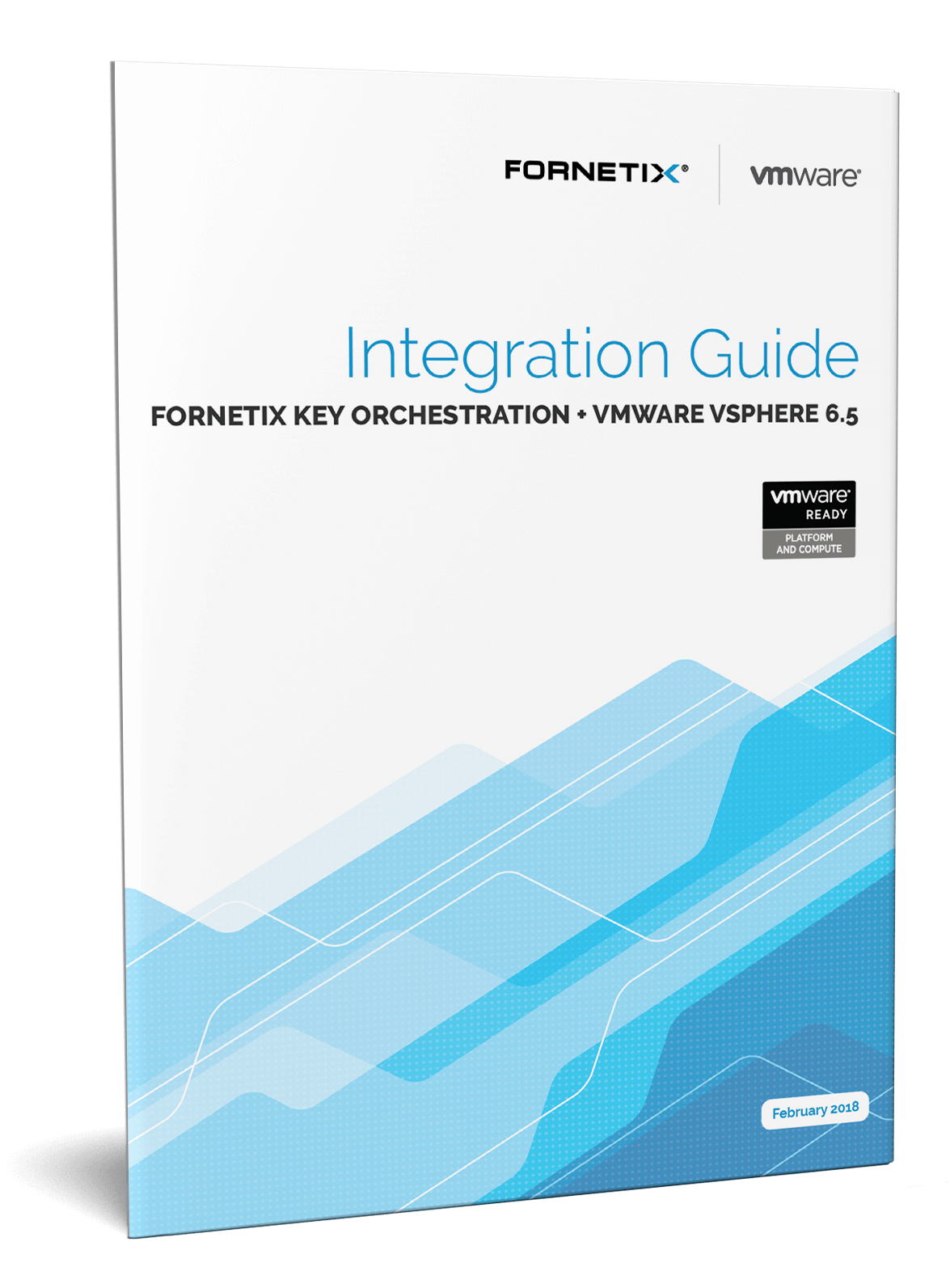 Integration Guide
See how straightforward it is to bring enterprise-grade encryption key lifecycle management to virtual environments. Fornetix Key Orchestration for VMware enables enterprises to easily manage the entire lifecycle of VMware encryption keys. Together, VMware and Fornetix meet compliance requirements, accelerate deployment of key management technology, and automate the entire process to maximize an organization's ROI on VMware's encryption.
Customer Success Story
Cantarus, a trusted full-service digital agency based in the UK, sought an encryption solution to meet requirements from one of their largest clients, a global online payment provider. The client requested that all data-at-rest be encrypted to ensure the utmost level of security for their customers. "We could not believe the service and we couldn't ask for any more. The guidance was spot on," states Lee Adams, Managing Director at Cantarus.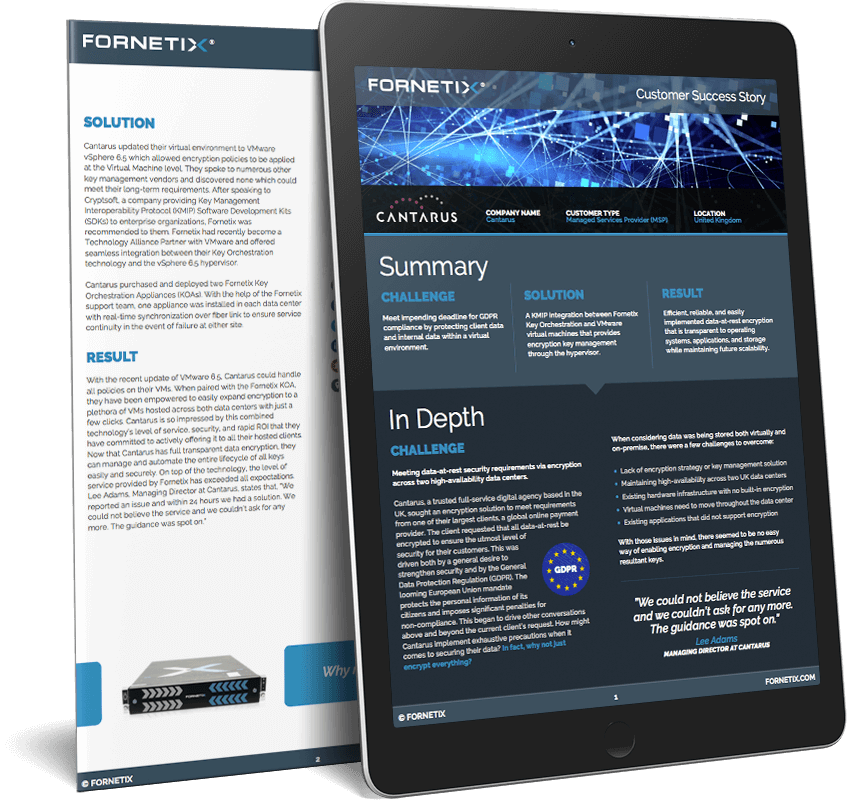 VM Encryption Architecture