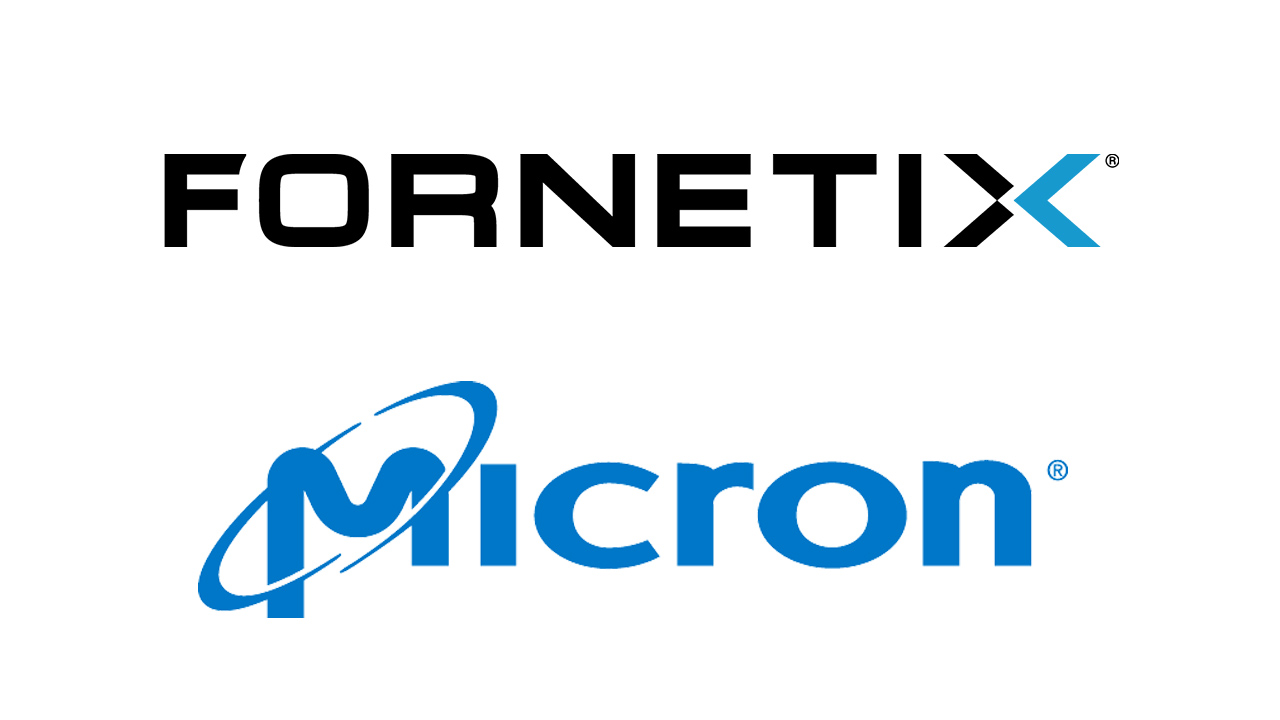 FREDERICK, MARYLAND – Fornetix, LLC. today announced it has joined forces with Micron to offer a solution that provides secure and simple trusted Internet of Things (IoT) service delivery. The new solution combines Fornetix's advanced encryption key management platform, VaultCore with Micron's Authenta™ Key Management Service (KMS) to accelerate the massive deployment of IoT services, a global market predicted by ABI Research to reach $410 billion in revenue annually by 2026. VaultCore is expected to extend Authenta KMS' reach through its highly scalable, high-performance and secure platform that supports the operational technology lifecycle from manufacture through deployment, and ultimately until device end-of-life.
"Working together, the Fornetix and Micron platforms deliver a seamless path to secure and efficiently deploy IoT services," said Mark Gilroy, CEO of Fornetix. "We are really excited to work with Micron to extend its Authenta flash and KMS capabilities and provide an innovative and advanced solution for IoT security on the market."
The delivery of cryptographic keys requires strong protections and adherence to standard protocols and regulations in the supply chain, manufacturing floors and in-field devices, creating complexities for OEM customers. Fornetix and Micron's solution helps tackle this challenge by working together to enable simple, secure, and large-scale delivery and protection of keys and identities deployed to IoT endpoints. Micron's Authenta flash memory provides a unique hardware root-of-trust for devices with provisioned keys injected in silicon, establishing a security perimeter directly around stored data and firmware. Micron's Authenta KMS then enables cloud-based delivery of keys and identities to control the flash and intelligent edge devices in tandem with Fornetix's VaultCore system.
"As the IoT services market expands, hardware security remains a challenge for remote management of the intelligent edge, from smart vehicles to industrial equipment," said Amit Gattani, senior director of segment marketing of Micron's Embedded Business Unit. "Our solution with Fornetix helps fill this gap with fundamental security at the silicon level and simple management throughout device lifecycle, empowering the IoT ecosystem to bring secure solutions to market faster."
The VaultCore solution makes encryption key management and cryptography at scale straightforward. VaultCore's granular policy tools, user access controls, standard APIs, secure agents and powerful automation make it easy to manage the entire lifecycle of encryption keys throughout the enterprise and out to the edge. VaultCore has the capacity to deliver, process and support over one hundred million keys for large-scale distributed environments with little impact on performance. Virtual and hardware options for the VaultCore are validated up to FIPS 140-2 Level 2, and Level 3 with HSM Integration.
About Fornetix
Fornetix® knows that the strength, effectiveness, and agility of encryption is rooted in sound key management and is committed to providing solutions that bring order to the chaos of encryption through technology, service, and trust. Fornetix VaultCore™ empowers organizations to create, manage, and safeguard encryption keys generated from data security strategies utilizing encryption embedded in the cloud, applications, databases, devices, and storage systems. VaultCore is a cost-effective solution for safeguarding sensitive company data and maximizing encryption value through orchestration of policy, automation, scalability, compliance, and a reduction in human errors. For more about Fornetix, follow us on LinkedIn and Twitter. #VaultCore
Fornetix Media Contact
C. Wolniewicz
SVP Global Marketing
Fornetix, LLC
marketing@fornetix.com
---
https://www.fornetix.com/wp-content/uploads/2022/08/pr-fornetix-micron-release.jpg
720
1280
Fornetix
https://www.fornetix.com/wp-content/uploads/2017/05/fornetix-logo-300x30.png
Fornetix
2021-02-04 08:40:14
2022-08-30 08:42:57
PRESS RELEASE: Fornetix and Micron Collaborate to Simplify the Deployment of IoT Services