Key Orchestration™ by Fornetix® is an advanced encryption key management ecosystem that automates the key lifecycle across the entire enterprise with groundbreaking precision and speed. Our commitment to industry standards and interoperability allows us to bring powerful encryption management to virtually any device or technology.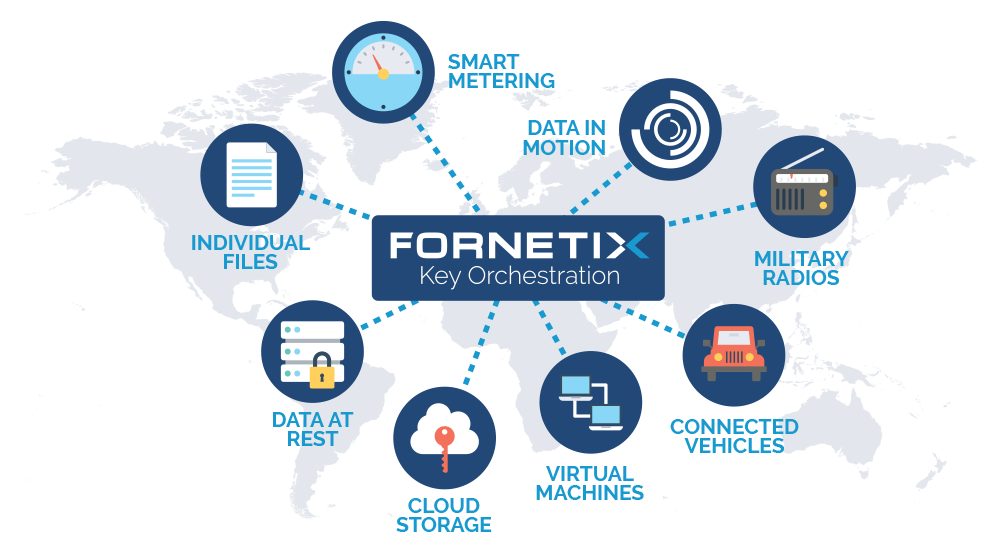 At Fornetix, we are interoperability evangelists committed to industry standards and controlled transitions as systems change.
Software architecture designed to use standards as a strong foundation to bring consistency to the encryption key lifecycle.
Capacity for supporting hundreds of millions of keys to allow for confidence in the expansion of encryption utilization.
Leverage secure communications protocols (Mutual TLS) running on secure systems (SELinux running in enforcing mode, on FIPS 140-2 compliant platform).