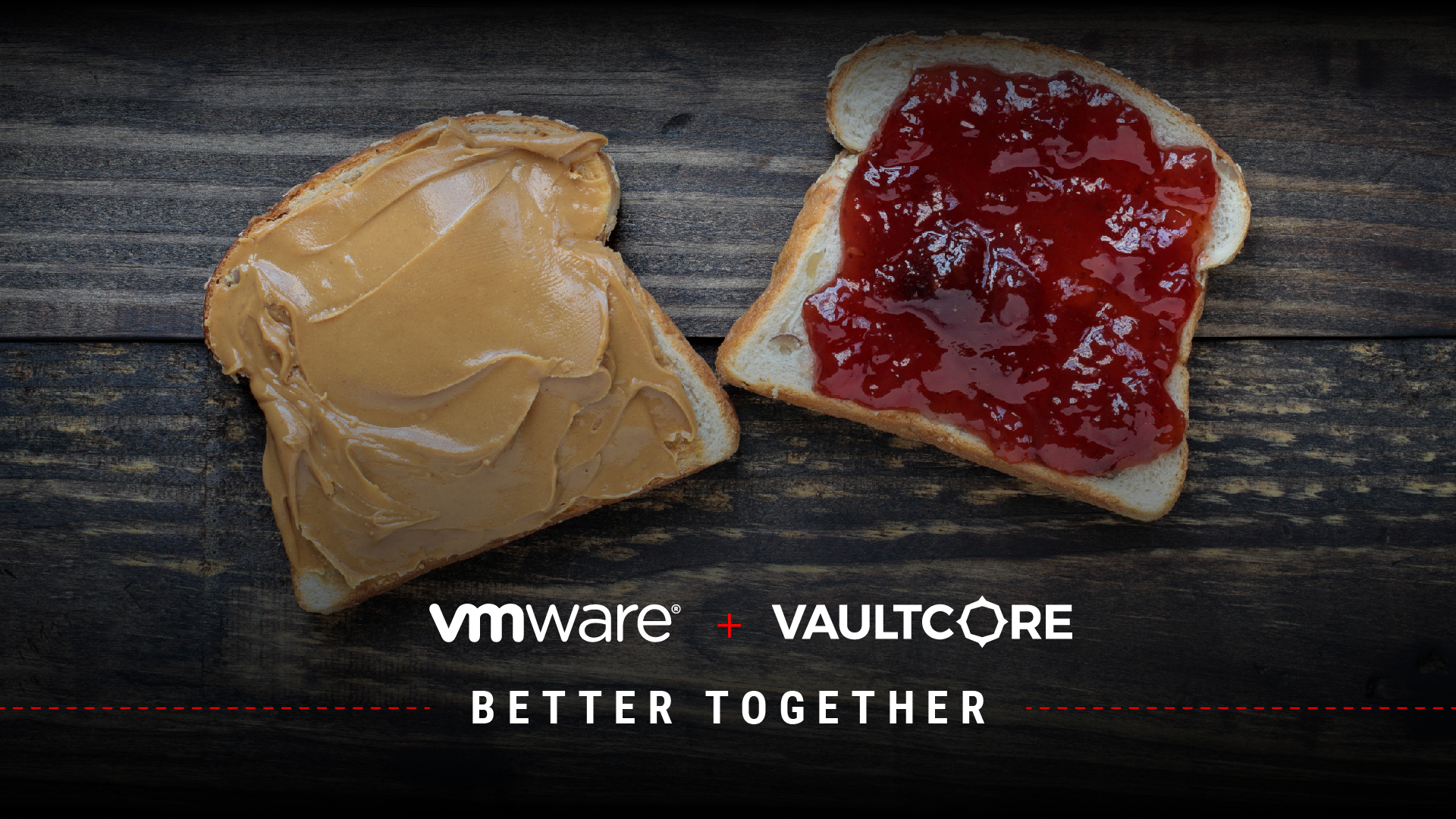 Portability, versatility, efficiency, and cost-effectiveness are just a few of the advantages of moving to virtualized environments. Instead of requiring a data center full of equipment, virtualization lets organizations rely on just a few servers. A smaller footprint equals less power consumption, lowered cost of ownership, and less overhead. However, too often, enterprises neglect security when it comes to implementing virtualization. Now, VMware makes it possible to easily encrypt and manage virtual machines (VMs) in minutes.
VMware vSphere is the industry-leading virtualization and secure platform for hybrid clouds. It works to accelerate digital transformation by delivering simple and scaled management for a seamless hybrid cloud experience with built-in security and a universal application platform. But, as a solution, it's lonely on its own.
VaultCore and Cloud-Based Integrations
Enter Fornetix! Our key management solution, VaultCore, empowers organizations to build a data security strategy with encryption as a strong foundation. It enables enterprises to safeguard sensitive information with a system backed by granular policy tools, user access controls, and powerful automation. Better yet? Cloud-based integrations are supported and seamless. And integrating with the VMware solution is a perfect fit.
Fornetix VaultCore can centrally store and manage the lifecycle of hundreds of millions of encryption keys, maximizing ROI on VMware encryption. The volume and location of encryption keys and certificates, along with the ongoing efforts it takes to manage them, are no longer inhibitors to increased usage and functionality. To ensure that keys can be managed without negative operational impact, VMware takes the burden of disk image encryption out of the VM and places it in the hypervisor, "beneath" the virtual machine.
---
Read: Fornetix and VMware Solution Brief
---
Better Together
To better protect privileged access for encrypted images, VM keys do not persist in VMware vCenter®. With Fornetix VaultCore for VMware, key management functions are performed via a seamless and secure process using the industry-standard Key Management Interoperability Protocol (KMIP). This allows for simple integration and extends VaultCore's ability to provide hardware solutions validated up to FIPS 140-2 Level 3 and virtual solutions that are a FIPS 140-2 compliant.
VMware and VaultCore enable easy encryption of VMs with just a few clicks from the management console. In about 5 minutes, both data-at-rest or data moving between hosts can be encrypted. Encryption keys are stored in a virtual appliance or a physical appliance.
This powerful pair makes encrypting virtual machines seamless. Now, organizations have the power to protect client data via a transparent security layer that can be deployed with minimal disruption and requires near-zero maintenance. Your enterprise can deliver exceptional reliability and scale on-demand.
VMware and Fornetix VaultCore create an effective solution that:
Meets compliance requirements
Accelerates deployment of key management technology
Optimizes VMware's encryption capabilities, maximizing ROI
Adds VMware to an enterprise-wide encryption strategy for key management unification
Ready to secure your virtual enterprise environment? Request a complimentary 30-day trial of VaultCore and experience for yourself how easy it is to implement a key management system that works seamlessly in VMware production environments AND better protects your data.
https://www.fornetix.com/wp-content/uploads/2022/08/blog-vmware-better-together.jpg
1080
1920
Alyssa Sheehan
https://www.fornetix.com/wp-content/uploads/2017/05/fornetix-logo-300x30.png
Alyssa Sheehan
2021-05-01 13:53:41
2022-09-06 09:29:34
Some Things Just Go Better Together, Like VMware and VaultCore